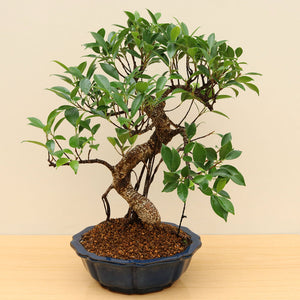 (B7) BANYAN FIG (Ficus retusa)
This is the actual tree and pot you will receive.
Photographed 05.10.23.

Height including pot 54cm.
There's a guy wire on the lower right branch, to be kept on for 4-6 weeks.
Please see our care guide section for upkeep and maintenance.

Price include postage and packaging to mainland UK.