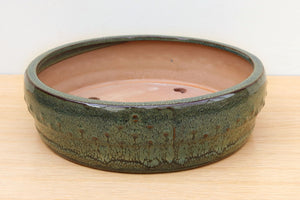 (D) Glazed Round Bonsai Drum Pot - 10" Mottled Green
From Yixing China.
Stoneware, frost resistant.
Dimensions (including feet) - Height 7.5cm, Depth 26cm Width 26cm.
3 drainage holes.
All our pots are hand glazed and may vary slightly for the image shown.
Price includes postage and packing to mainland UK.